An inaccurate or incorrectly calculated total landed cost can have negative implications for ecommerce businesses. First, it provides a hazy picture of the retailer's actual costs & profits. Second, it affects conversion rates at checkout and customer experience at the point of delivery.
On the other hand, calculating the actual total landed cost helps you capture both obvious and hidden costs within the supply chain. With a fully realized, transparent cost, you'll better understand and maintain profit margins.
Further, if you export goods, guaranteeing a total landed cost at checkout can make or break your sales deal. Cost guarantee helps you convert more international buyers, decrease return rates and increase customer loyalty.
In this article, you'll learn about:
how the total landed cost can impact your ecommerce business
how to guarantee this cost for your customers so you avoid bad customer experience & reviews.
What is the total landed cost (TLC) in international ecommerce?
The total landed cost (TLC) is the total price of a product or shipment once it has arrived at a buyer's doorstep.
The total landed cost includes:
the purchase price
freight
customs, duties, taxes
currency conversion
insurance
any other costs up to the port of destination.
If you ship goods to international customers, guaranteeing the final TLC gives you more control over the delivery. This way you can minimize the risk of unexpected fees at the delivery point, returned items and other unpleasant surprises for you and your customers.
When the seller takes the maximum responsibility for import clearance and payment, it's a DDP (Delivered Duty Paid) transaction.
This contrasts with DAP/DDU (Delivery At Place/Delivered Duty Unpaid). Here, the seller meets all costs except duty or taxes of the importing country, which increases the risk of unexpected costs at the point of delivery and the customer's frustration.
The impact of the total landed cost for ecommerce buyers & retailers
Unexpected costs are what most online buyers particularly dislike. If unexpected costs come up at the point of delivery, this may be the last order you see from a disappointed buyer.
56% of online buyers leave without paying when faced with unexpected costs.
When the package finally arrives and the buyer sees a bill with duties and taxes, they may decide to refuse the package and ask for a refund. Or they pay for the goods, but will be very unhappy about unexpected costs.
Such situations may bring unwanted consequences for your brand:
returned items
unnecessary costs
poor customer experience
lost clients
bad PR.
For this reason, you should never surprise your potential customers with unexpected costs and increase your own awareness of TLC, too. One way is to offer upfront tax and duties calculations and guarantee the total landed cost.
The total landed cost & profitability
Calculating the total landed cost accurately helps you understand your actual costs and profitability. You can also work out at what point you break even & how much you'll earn after reaching your break even point.
Such awareness improves decision-making:
With a

hazy TLC and incomplete data, expect blind spots in your decision-making.
With an

accurate TLC, you can estimate your actual profitability and improve your decision-making. You can also keep costs under control and make your customers happy.
Thus, if you're one of the sellers who overlook landed costs or don't consider them until later on in the reporting process, you may want to revise your approach.
Calculating TLCs earlier will help you ensure the profitability of items after they're imported. You can also choose the most cost-efficient way to get products to the end buyer, which is extra important for international ecommerce merchants.
If you're a large brand and want to engage in global trade, it's essential to get landed cost right.
Total landed costs & challenges for online retailers
Most ecommerce sellers don't calculate total landed costs due to unavailable data and a lack of resources & time.
However, if you sell products in different countries and base your decision on general data, you can spend or lose more money than you really have to. You can also lose customers if they order goods from abroad and see unexpected fees at the time of delivery.
To reduce international returns and increase the number of repeat shoppers, you should provide your customers with total landed costs at checkout. They should be guaranteed and shouldn't change at the delivery point.
Guaranteed total landed cost improves your customers' experience and buyer loyalty. Price transparency minimizes the number of canceled orders, return rates as well as the risk of customer complaints.
Can you calculate the total landed cost by yourself?
You can calculate the TLC by yourself, but you can expect a lot of manual work and large overhead costs.
TLC calculations should definitely keep your back office busy: they will need to answer an array of questions and enter a lot of data. You, on the other hand, will need to allocate a big budget to maintain this service.
Data you need to collect to better understand and calculate the total landed cost:
the origin and destination of your package
the description of the goods to be shipped: product name/description, type of product, price, quantity, weight, HS code.
shipping box dimensions
shipping charges
how will your package be delivered?
how are prices calculated? which currency? with or without tax?
are you offering discounts or promotions?
This all sounds terribly complicated and time-consuming? Why not consider an automatic solution, where you won't have to fill out all the required data to calculate the accurate TLC.
For example, with Glopal's solution, you'll only need to add the delivery destination and leave the rest to us. Instead, you can use this time to calculate how much time and hassle this will save you.
Guaranteed total landed cost with
Glopal
Glopal calculates the amount of taxes and duties your customer has to pay upfront. It guarantees the total landed cost and saves your customers from facing unexpected fees at the point of delivery.
The buyer will see the total cost at checkout: the item's price, shipping price, taxes, duties, etc. Paying the difference in customs will never be their responsibility at the delivery point.
This solution is customizable. You can decide how you want to see/present the TLC. You can keep your online pricing aligned with your local stores. To your customer, however, you can present the item's price, taxes, duties and shipping on top.
By guaranteeing the total landed cost, you'll be able to:
reduce cart abandonment by displaying taxes & duties at checkout
reduce the risk of shipping friction & delays
improve your customer experience.
In a nutshell
Ecommerce brands that export products can reduce their costs by having a better understanding of total landed costs. This way, retailers can also avoid surprising their customers with unexpected fees at the point of delivery, thus minimizing the risk of bad reviews and complaints.
One way to achieve that is by guaranteeing the total landed cost at checkout.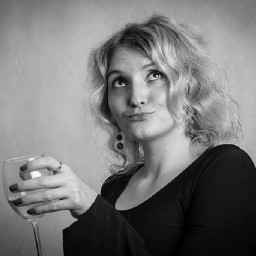 Karolina Kulach
Karolina Kulach is a content marketer and non-fiction writer, specialising in global ecommerce and online sales trends. Educated in Linguistics (MA) and Business Studies (BA Hons). A well-travelled individual with international education & work experience gained in London, Scotland, Poland and Germany. In her spare time buzzing with creative content ideas, including funky rhyming poems.