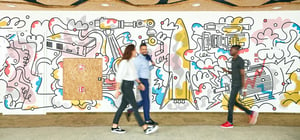 Cookie Policy
We (or service providers on our behalf) may automatically collect information from you using "cookies" or "web beacons". Cookies are small amounts of data that are stored within your computer's Internet browser or on your mobile device and that are accessed and recorded by the websites that you visit, as well as by the companies that place advertising on websites, so that they can recognize your device and remember if you have visited a website previously. Web beacons are web page elements that can recognize certain types of information on your computer such as cookies and the time and date of a page view.
Information collected by cookies and web beacons may include, without limitation:
• the pages you visit within the Site;
• the date and time of your visit to the Site;
• the websites you visit before or after visiting the Site;
• the Internet Protocol (IP) address used to connect your computer to the Internet;
• your computer and connection information such as your browser type and version, operating system and platform;
• whether you open and whether you click on any link contained in an email message that we send you;
• details about your activities on third-party platforms on which we have placed listings; and/or your sale history on Glopal.
We may use data gathered automatically from your computer (i) to help us recognize you as a previous visitor to the Site, (ii) with your prior consent, to serve relevant online advertising to you or (iii) with your prior consent to analyze trends and statistics to improve your experience of the Site. This data is not being used in automatic user profiling in the meaning of the General Data Protection Regulation (EU) 2016/679 (GDPR). You can set your browser to reject cookies or to notify you when you are sent a cookie. You can also order and download software that will allow you to visit the Site without providing the information gathered by cookies. You are welcome to use the Site if you use such software, but your experience while visiting the Site may not be optimal. When your prior consent is required for the implementation of certain types of cookies, it will be specifically collected.