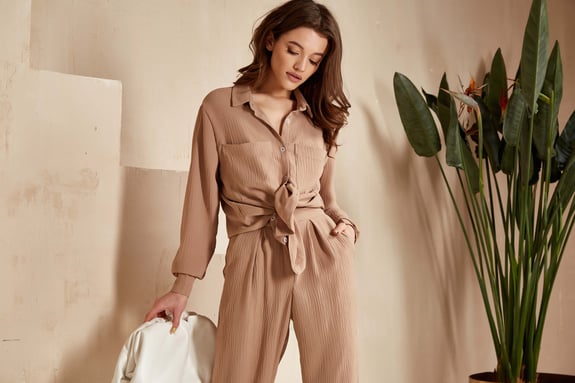 Global facebook & Instagram ads
A simple international marketing solution that connects your existing Facebook or Instagram ads with international buyers worldwide, growing your sales instantly.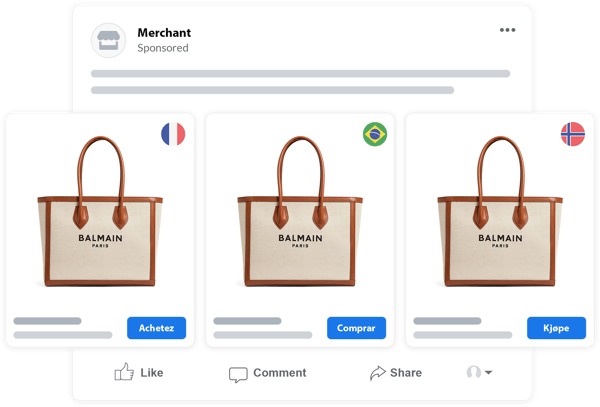 Increase
your social reach
Take your social reach global with our simple international marketing solution. We identify the best international markets for your products and then localize your ads which increases your international reach and also typically improves your social ROAS.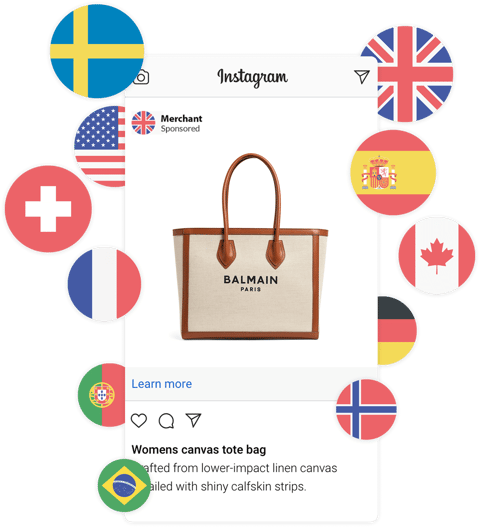 Catalog Ads Localization
To run international social ad campaigns you will need to have a localized product catalog in every market in which you wish to trade. Glopal takes your existing domestic product catalog and automatically translates and localizes it for all your markets.
10,432,641
Ads localized every day
All international Catalog Ads will direct your international visitors to local versions of your product pages on your ecommerce store, Facebook or Instagram shop.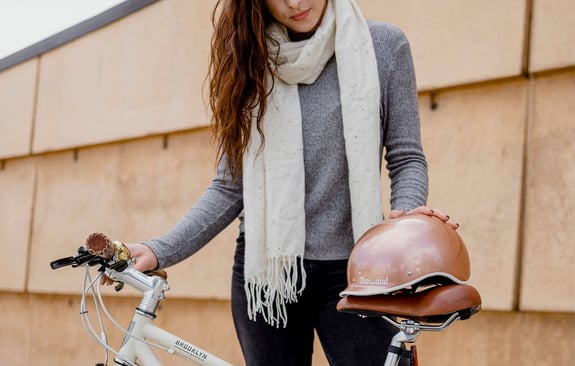 Facebook & Insta Shop Localization
In order to improve your social engagement and conversion we create local versions of your Facebook and Instagram Shops in local language, local currency and with local shipping options. This ensures that international visitors get a local shopping experience that is indistinguishable from their domestic one and convert much better.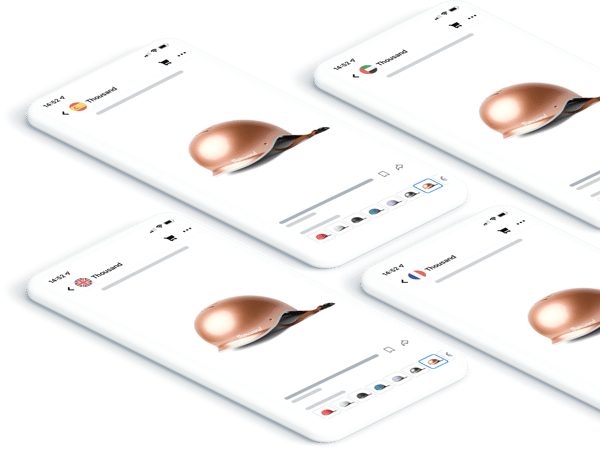 Increase conversion
rate by 31%
International traffic directed to an appropriate localized store will have on average a 31% higher conversion rate than international traffic directed to a non localized store.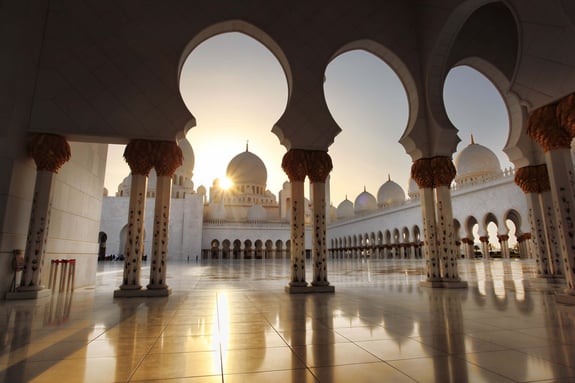 Become a
global brand

Book a product demo today to explore our suite of cross-border tools and to learn more about how Glopal can grow your international sales.