With the coronavirus pandemic temporarily closing physical stores all around the world, both merchants and buyers have become increasingly dependent on digital ecommerce. While this is presenting a lifeline for struggling businesses, many struggle to afford to scale their online presence, or even have the knowledge to do so.
Google has fast tracked their plans to help ease the current economical pressure from merchants by letting any business owner sell their products on Google Shopping for free.
What does this mean for merchants?
Finding customers on Google Shopping will not only be a lot easier but also a lot more accessible. With hundreds of millions of shopping searches on Google each day, your products will not only be more discoverable online, but at a lower cost - this change means free exposure to millions of people who come to Google every day for their shopping needs.
"What we're seeing is that there are many, many retailers and small businesses that stand ready to serve shoppers, but don't yet have a great way to connect with them digitally," Bill Ready, Google's president of commerce. "We think that by doing this, it helps many more shoppers find what they're looking for, but it also helps bring some quite needed relief to the retail and small business ecosystem."
These changes will take effect in the U.S. before the end of April, and google aims to expand this globally before the end of the year.
As a premium business partner of Google, Glopal enables merchants across Shopify, Magento, and BigCommerce platforms, to scale their international sales through Google Shopping. Glopal's pricing model is simple and easy-to-understand. We do have a "Free forever" plan that enables full access to our Google Shopping solution as well as a "Pro" plan with custom features for advanced merchants.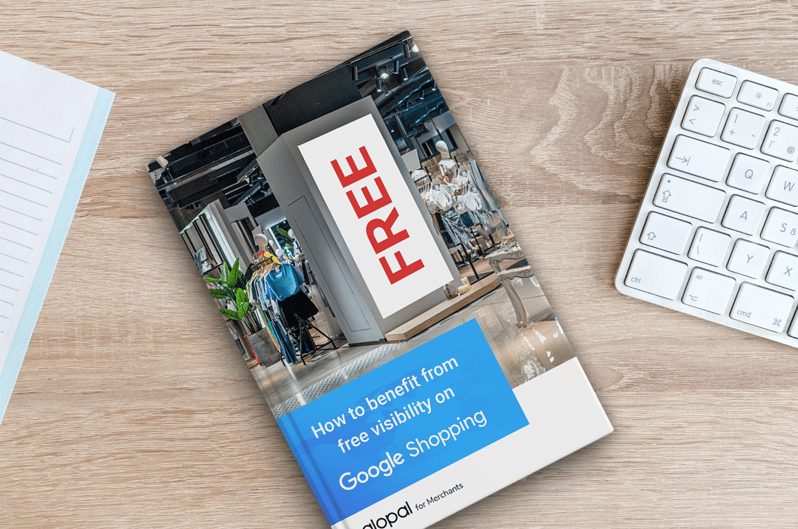 Download the "How to benefit from free visibility on Google Shopping" ebook and start growing your international sales with free global traffic.
We can help UK merchants to launch the US market:
The solution localises the product feeds into $USD currency, providing buyers with the same local experience they'd expect.
Our payment solution allows accepting $USD payment for north american buyers via credit cards, Paypal.
Glopal's international shipping creates a seamless and simple process, enabling merchants to ship their products overseas at a cost effective rate.
We can help US merchants can start exporting to Europe and Asia:
Our solutions allows to translate Google Shopping feeds to cover 100 countries and accepts payments in 25 currencies
To understand how you can take full advantage of this change and grow your international sales on Google Shopping, get in touch with one of our ecommerce experts.