The online store ASOS has become a global ecommerce company with around 60% of its business coming from abroad. Offering a fully localized buying experience to their key international markets was the cornerstone of ASOS' ecommerce success.
This article explains the key elements of ASOS' global success to help online retailers take their ecommerce brand to the next level.
ASOS: British online retail giant
ASOS, a British fashion giant, is classified as the best online shopping site in the UK and overseas. Positioning itself as a "global online community of fashion lovers", it has built a loyal customer base across the world.
The source of ASOS' success, a global ecommerce company, lies in:
ongoing investment in technology
focus on growth
accessibility on mobile devices
ASOS' global strategy was spot-on. An irresistible part of its value proposition was free worldwide shipping and free returns.
The company expanded internationally at an impressive rate within a short period of time.
Warehousing and delivery solutions have been ASOS' priority. Distribution efficiencies and delivery options enabled the company to ship to numerous international destinations across the globe within 48 hours.
Sometimes it was quicker than domestic retailers in some countries.
Further, ASOS understood the importance of adapting their website and activities to local markets.
For instance, after launching a dedicated Russian website in May 2013, ASOS observed subsequent strong growth in this territory. Local language customer care, social media activities and a dedicated express delivery solution were factors that helped to build a strong position on the Russian marketplace.
Expanding your ecommerce brand internationally: going through ASOS reports
The reports published on ASOS' website, dating back to 2007, are evidence to the company's spectacular growth on international markets.
According to the Chief Executive's Statement from ASOS' Annual Report & Accounts (2007), international revenues grew by 158% in the year to £4.5 million, accounting for 10.5% of sales.
On the basis of the report from 2010, over the course of 2009/10, international sales are said to have increased by 95% to £63 million. The company shipped to 167 countries globally from its distribution hub.
According to the 2013 report, ASOS delivered to 237 countries and territories.
Its international strategy included:
dedicated websites in strategic country markets (e.g. the UK, US, France, Germany, Australia and Russia)
in-country teams and locally-relevant product offers
payment methods
currencies
delivery options.
Much of its growth was driven by strong performances in the countries where ASOS had dedicated websites, for example in France, Germany, Italy and Spain.
When it comes to 2014, international retail sales went up by 22% (UK retail sales up 35%). International retail sales accounted for 61% of total retail sales.
#BBD0E0 »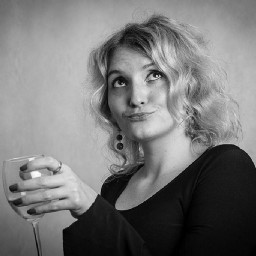 Karolina Kulach
Karolina Kulach is a content marketer and non-fiction writer, specialising in global ecommerce and online sales trends. Educated in Linguistics (MA) and Business Studies (BA Hons). A well-travelled individual with international education & work experience gained in London, Scotland, Poland and Germany. In her spare time buzzing with creative content ideas, including funky rhyming poems.