Customs compliance is a major pain point for many international ecommerce retailers. This involves the complex world of tariff codes, taxes & duties and international trade regulations.
All this takes place in a rapidly changing legislative landscape: a single change in reclassification in HS codes can impact a retailer's ability to clear customs and calculate the correct total landed cost. So it's crucial to get HS codes right.
In this article, you'll learn about:
HS codes and their impact on international ecommerce
how to seamlessly and accurately assign HS codes to your product catalogs.
What are HS codes in international ecommerce?
International trade regulations require exporters to include the correct HS classification codes for their products on export documentation. The Harmonized System (HS) was created to make it easier to apply import taxes & duties, control regulated goods, implement trade agreements and collect trade statistics.
Every imported or exported item is assigned an HS classification code. The code describes basic product parameters to calculate customs duties & taxes. A typical HS code consists of 6 digits that point to the product category/type.
Many countries attach further digits, adding detail to classification levels. For example, the US uses ten-digit codes to classify products. The last four digits are unique to the US and classify the product more specifically.
HS classification is not always uniform and straightforward. Consider how the US and Japan classify a men's wool overcoat with a fur-lined hood. In the US, the code is 6201.11.0000; in Japan it's 6201.11.100 (overcoats with fur are distinguished from those without).
Both codes start with the same six harmonized digits, but Japan adds three additional digits and the US four. Such variations in classification can make a big difference in the way overcoats are taxed. The bottom line:
Do your best to classify your product accurately to avoid customs delays and unpleasant surprises.
Further, thanks to accurate HS code classification, you're able to calculate the total landed cost for your goods and can send them on DDP (Delivered Duty Paid) terms. This way you can take the full responsibility for import clearance and payment.
In contrast, in the case of DAP/DDU (Delivery At Place/Delivery Duty Unpaid), you meet all costs except duty or taxes of the importing country. This increases the risk of unexpected costs at the delivery point and the customer's frustration.
The impact of HS classification for ecommerce retailers
Knowledge about HS codes for specific markets is useful in many contexts. For example, you can determine whether your products qualify for preferential (lower) tariffs under a free trade agreement. You can also calculate the total landed cost, guaranteeing the correct price for your customer.
Being able to assign HS codes and calculate taxes & duties at checkout, you can deliver goods on DDP terms.
This way you have control over import clearance and payment and your customers aren't surprised by unexpected costs when receiving a parcel.
Why is this important?
Imagine you ship goods to Brazil, a country known for high taxes & duties imposed on imported goods. If you leave paying taxes & duties to the buyer (DAP/DDU), they may end up with exorbitant product costs at the delivery destination.
As a result, your customer may decide to refuse the package and ask for a refund. Or they pay for the goods, but will be very unhappy about the final costs.
Challenges for online retailers
HS classification can be far from straightforward, e.g. overcoats with fur are classified in a different way from those without.
A lot of questions may arise, e.g. how to classify an unassembled bicycle sold in a box that contains multiple parts (handlebars, pedals, the bicycle frame and a seat). In this case this product should be classified as a bicycle because the item is sold as one unit. Some sets, however, are harder to classify.
Business owners aren't likely to make customs compliance a big part of their core business strategy. The reality is that business development isn't necessarily about contemplating the product's specs and constantly monitoring HS codes or legislation changes.
Automating HS classification can take a lot off one's shoulders.
Can you classify your products by yourself?
You can try to HS classify your products by yourself. However, be prepared for large overhead costs. Further, expect uncertainty, especially if you have large-scale inventories and want to ensure accurate classification.
You may have to consider making customs compliance a core part of your business strategy.
To classify products on your own, you must be well informed about HS codes and international trade agreements. Otherwise, mistakes and oversights can cost you delayed shipments, poor customer experience, penalties or even criminal proceedings.
For this reason, consider a reliable automatic solution. You won't have to overly invest in analyzing product specs and monitoring HS codes and changes in international trade deals. This will save you time, money and hassle and maximize your chances of staying on the safe side when clearing the goods through customs.
HS classification with
Glopal
Glopal allows ecommerce sellers to calculate customs & duties at checkout. This automated service classifies all existing and new products: HS codes are seamlessly and accurately assigned to new product catalogs and updated on a regular basis. Further, we'll help you generate accurate customs documentation.
The feature helps ecommerce brands to classify their products so they can ship parcels in DDP mode. This gives the retailer more control over the total landed cost.
In a nutshell
Classifying product catalogs in the traditional, manual way is often tedious and costly. On top of that, you'll often be uncertain as to whether the product has been classified correctly and customs clearance will go smoothly.
Luckily, accuracy, agility and scalability of HS code classification has become reality with today's technology.
The optimal way is to choose the most hassle-free, secure & up-to-date method of HS classification. This should improve the efficiency of your workflow, save you time & money as well as help you avoid international delivery delays and enhance your customer experience.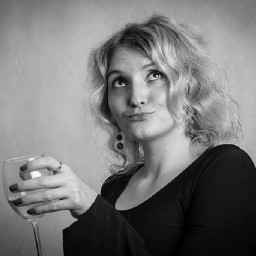 Karolina Kulach
Karolina Kulach is a content marketer and non-fiction writer, specialising in global ecommerce and online sales trends. Educated in Linguistics (MA) and Business Studies (BA Hons). A well-travelled individual with international education & work experience gained in London, Scotland, Poland and Germany. In her spare time buzzing with creative content ideas, including funky rhyming poems.