Magento, one of the top ecommerce platforms, enables online retailers to sell internationally. They can localize their stores for multiple markets and regions, maximizing their sales potential. This is good news as international ecommerce is one of the biggest growth opportunities for online retailers today.
There are 1.79 bn digital shoppers worldwide and 2.14 bn is the number projected for 2021. By opening up to the international market with a well thought-out localization & cross-border sales strategy, you present your products to literally hundreds of millions of new potential buyers.
To think of this (potentially) wasted sales potential is truly eye-opening. The question remains:
How to reach all those online buyers in the simplest and fastest way, watching your sales grow at unprecedented levels?
The answer can be split into 3 key areas:
international buyer acquisition
translation & localization
store compliance.
The acquisition of international customers for your Magento store
Every day probably thousands of buyers around the world look for your product. Many would be happy to buy it, but they can't find it. This also happens when buyers speak your language.
For example, Americans and Brits both speak English. However, each nationality may use different keywords in search engines when browsing for the same product, e.g. trousers vs. pants.
For this reason, at Glopal we've spent years training our machine translation algorithms and we've optimized millions of real-life ecommerce translations. We wanted to see which keywords make sales to localize your listings accordingly.
The effect is that by using keywords that buyers actually use when browsing for items, we make your products easy to find on foreign markets.
Why is this important?
A word can make or break your sales deal. For example, according to our research, items with the word "fancy dress" had a 250% bigger chance of being sold in the UK compared with items containing the word "costume".
In other words, keywords count and machine translation can help retailers choose the right ones. A statistical machine translation engine that is specifically optimized and trained for ecommerce products, attributes & categories makes products searchable and indexed correctly.
The translation of your Magento store
If you've had some experience with translating your Magento store, you may have already concluded that the best dictionary equivalent may not sell your product.
In fact: clearly listed attributes and the right keywords that will sell your product are the core of optimal ecommerce translation.
Ecommerce data analysis helps to establish which keywords will maximize the possibility of selling a particular product. Titles are especially important and include searchable terms on a given platform.
Some ecommerce retailers may organize translations for their Magento-based store themselves and/or manually insert product descriptions in multiple languages. If you're one of them, you may want to think again about whether this is the optimal solution for you.
Depending on your inventory and how often it changes, dealing with translations and retranslations on your own may be time-consuming and costly.
Matching product categories, attributes or sizes can be far from hassle-free.
Machines will help you avoid that hassle and also optimize your listings so they bring the best sales results.
Artificial Intelligence for ecommerce translation
For many online retailers it makes sense to use an automated solution. Especially now that the development of Artificial Intelligence (AI) is making machines much more human than they used to be. Thanks to AI, machines can simulate intelligent behavior so that more and more complex tasks can be carried out by machines with less human supervision.
Most of product tagging can be carried out on a larger scale.
A simple raw description will be enough for AI to:
accurately localize the whole content
map the right category
extract attributes
convert sizes.
The expected end-result is efficiency, accuracy and consistency of ecommerce translation thanks to combining machines' capabilities and the intelligence of the human brain.
According to Patrick Smarzynski, CEO at Glopal with over 15 years of experience in ecommerce technology: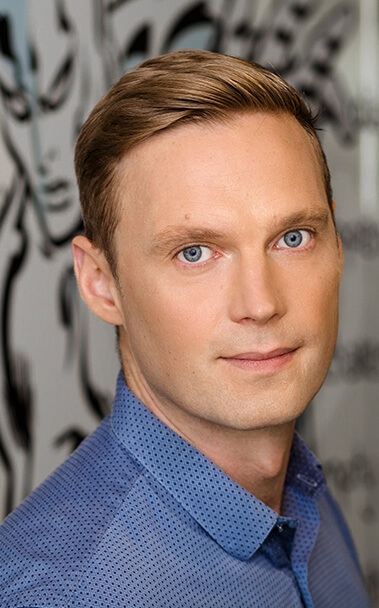 It is humans that have knowledge and do the thinking, but it is machines that are fast and more consistent. Technology combined with the human touch can produce amazing results.
Patrick Smarzynski, CEO at

Glopal
The full localization of your Magento store
Ecommerce translation is just the beginning. It has to do with the fact that the expectations of your international customers are often similar to those of your native ones.
They also expect great customer experience and short delivery times. You should therefore not lower your standards and risk serving your foreign customers unpleasant surprises.
Ecommerce localization is a broader term that describes all aspects of developing an online store for growing international sales and can bring amazing results. Take ASOS: this British online retail giant has become a global business with around 60% of its business coming from abroad.
ASOS' ecommerce success story is the result of a properly implemented international strategy and a fully localized buying experience provided to its key international markets.
A fully localized experience involves:
international SEO
ecommerce-optimized translation
size & currency conversion
keywords used by buyers when browsing for an item
international payments
taking care of restrictions and the legal side
shipping & fulfilment optimization
hassle-free international returns.
Optimize your checkout and boost your conversion rate
Many online stores already receive 10%-20% of their traffic from abroad. Their domestic traffic may convert at a pretty respectable 3% conversion rate, but their international traffic at something rather less respectable like 1%.
This often happens even in markets that share the same language. For example, UK retailers tend to receive organic search traffic from the US and Australia. However, despite sharing the same language, the traffic still converts at a much lower rate.
Why are your international conversion rates lower?
The checkout process for your international customers may not be optimized. Retailers often lose international sales in the checkout because they don't support multiple currencies.
Thus, what can have a huge impact on your conversions are changes and optimizations made at the end stages of the buying process (cart & checkout).
To improve your conversions & revenue, localize your checkout in terms of:
Language: international buyers feel more confident when they can finalize payment in their native language.
International payment / currencies: buyers want to see prices in their currency, without having to use a currency converter.
Delivery options / shipping: foreign buyers want to see multiple delivery options, including attractive shipping rates.
Ensure customs compliance
Customs compliance is a major pain point for international ecommerce retailers. This involves the complex world of tariff codes, taxes & duties and international trade regulations. All this takes place in a rapidly changing legislative landscape: a single change can impact a retailer's ability to clear customs.
Your business or brand perception may not have been impacted yet. However, international waters can get really murky.
Consider these possible scenarios.
If you're not compliant, customs may impose penalties or fines. Your goods may even be confiscated and a lawsuit may be filed against you in a local court abroad.
Your customers may not get their parcel and may decide not to order from you anymore. Instead, they may spread the bad gospel about their disappointing experience with your brand.
Needless to say: it's better to be safe than sorry. The risk is big: financial losses, legal complications and destroyed customer experience.
Why aren't more online retailers localizing their stores?
Because many believe that it's too complicated. It's a misconception, though, that all localization components have to be sorted out from day one, or manually.
With today's technology, a cross-border trade partner can you help you minimize your shipping costs and maximize your international sales potential.
Glopal
's ecommerce localization
At Glopal we offer an ecommerce solution that translates & localizes your Magento store for international markets, improves your buyer acquisition & conversions and ensures you're compliant.
The Glopal ecommerce solution:
provides you with the translation & full localization of your Magento store
helps you drive & convert international buyers
offers a fully localized, secure and hosted international checkout process that enables you to accept payments in 25 currencies
reduces shipping friction & delays
helps you stay on top of customs compliance, tax & duty calculation and customs documentation
improves the efficiency of your workflow & your customers' experience.
Our solution is AI-based and uses autonomous machine learning to deliver affordable, automated human-quality translation. It also gives your international customers that little push at the checkout and a boost to your Magento store's conversion rates.
Additionally, we'll enable international search engines to index your content to improve your organic international traffic. You'll also have the possibility of scaling your Google Shopping and Facebook Ads internationally.
Finally, we'll help you stay on top of regulations and restrictions that could even ruin your business. Our ecommerce solution will reduce your workload and improve your customers' experience.
Features that will help you stay compliant & customer-oriented
Guaranteed total landed cost: we calculate the amount of taxes and duties your customer must pay upfront, which guarantees the total landed cost. Reduce cart abandonment by displaying taxes & duties at checkout. Improve your customer experience and reduce shipping friction & delays.
HS classification: the feature allows you to automatically assign HS codes to products. Improve the efficiency of your workflow, save time & money, avoid international delivery delays and enhance your customer experience.
Product export restrictions: we automatically identify product export restriction and alert you to potential delayed or failed shipments at the checkout level. Ship goods worldwide securely and without setbacks. Avoid sending risky goods and delivering to flagged addresses.
Direct shipping from your fulfilment centers: ship your international orders directly from your fulfilment centers. Shorten international delivery times and improve your customer experience, using your existing workflow and couriers. We eliminate extra processing steps and generate all the required customs documents and shipping labels on site.
International ecommerce returns: we offer an easy & flexible solution to help you handle international returns hassle-free. Improve your customer experience by offering easy international returns. Streamline your processes and customize your returns solution to fit your business model.
In a nutshell
There may be no greater growth opportunity for many Magento retailers than international ecommerce.
Buyers all over the world are looking for both products that aren't available in their domestic market and products at the right price, regardless of where they're sourced.
The only way to fully capture the opportunity of an international market is to offer an end-to-end fully localized shopping experience. Localization is about overcoming barriers for the buyer so that purchasing is a straightforward process.
To maximize your sales potential, adapt global versions of your Magento store to local markets to serve your international buyers a feel-at-home, localized buying and shipping experience.
The world is full of international buyers interested in your product. Your task is to help all those buyers find your online store/product pages and let them enjoy their purchase experience with you.
A cross-border trade partner can help you optimize your translation processes and costs, thus helping you get the best return-on-investment.
Karolina Kulach
Karolina Kulach is a content marketer and non-fiction writer, specialising in global ecommerce and online sales trends. Educated in Linguistics (MA) and Business Studies (BA Hons). A well-travelled individual with international education & work experience gained in London, Scotland, Poland and Germany. In her spare time buzzing with creative content ideas, including funky rhyming poems.