At the end of April, Google decided to fast track their plans to help global ecommerce growth by enabling merchants to list their products on Google Shopping across the US market for free.
This change, welcomed by many, is creating new opportunities for businesses around the world, especially in the UK and the US.
"With hundreds of millions of shopping searches on Google each day, we know that many retailers have the items people need in stock and ready to ship but are less discoverable online." Google announced last week.
For merchants, not only does this change reduce costs, and makes the US market more accessible, but it also offers more exposure to millions of shoppers across the Google Shopping platform.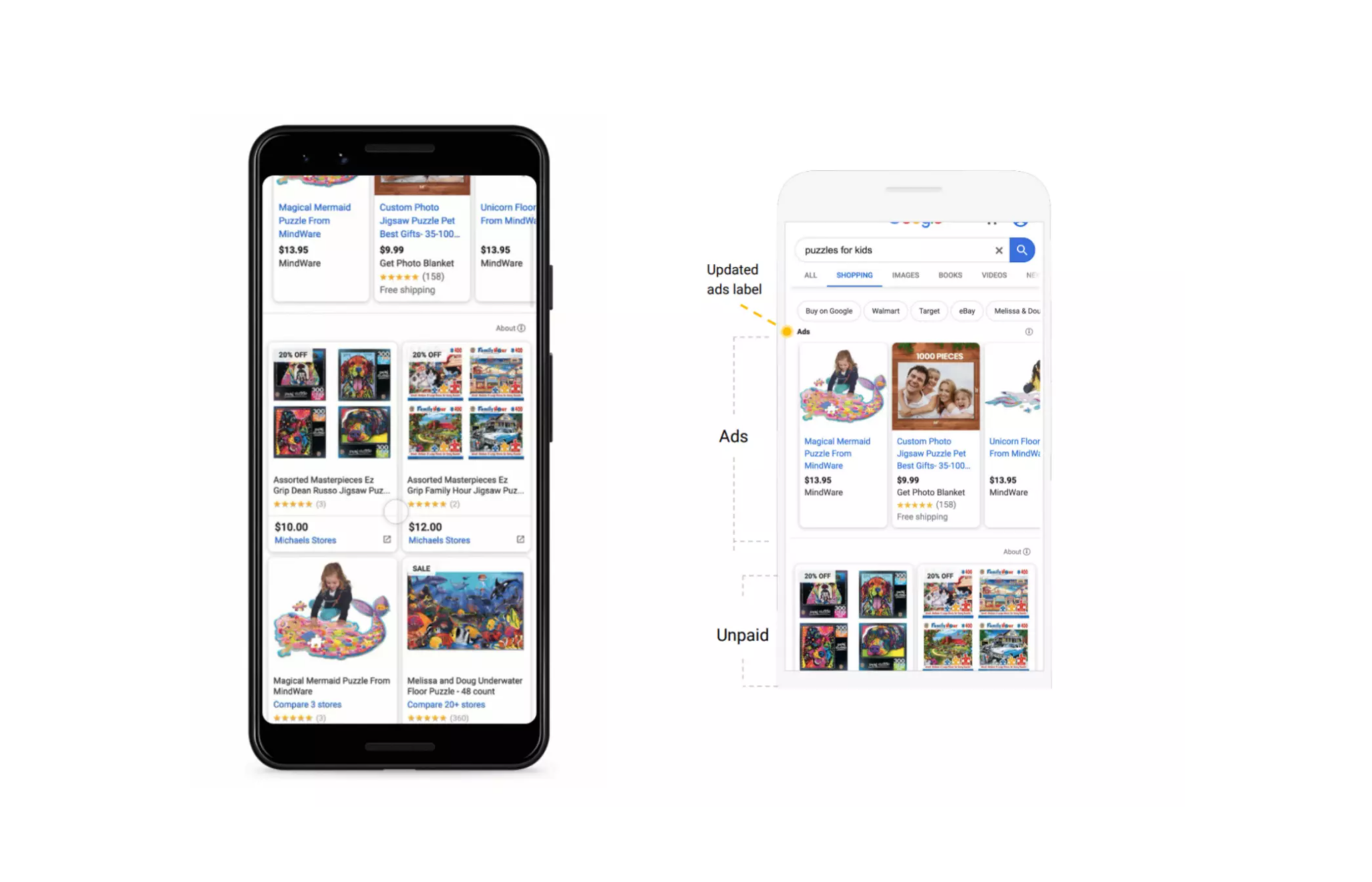 What's the impact of free visibility on Google Shopping?
This news creates a huge opportunity for merchants looking to expand their sales on Google shopping. Whilst this change only affects the US market for now, it opens up immense opportunities for both merchants all over the world to sell into this market for free.
It offers a massive boost in three ways:
Bigger product exposure
More transaction conversions
Reduced operating costs.
So how does selling on the Google Shopping US market look right now?
Since the change took effect we've seen enormous positive improvements for Google Shopping in the US. By comparing two weeks after the change to two weeks prior, we can already see the impact Google's decision has had on the market as well as the shift for consumer buyer behaviour.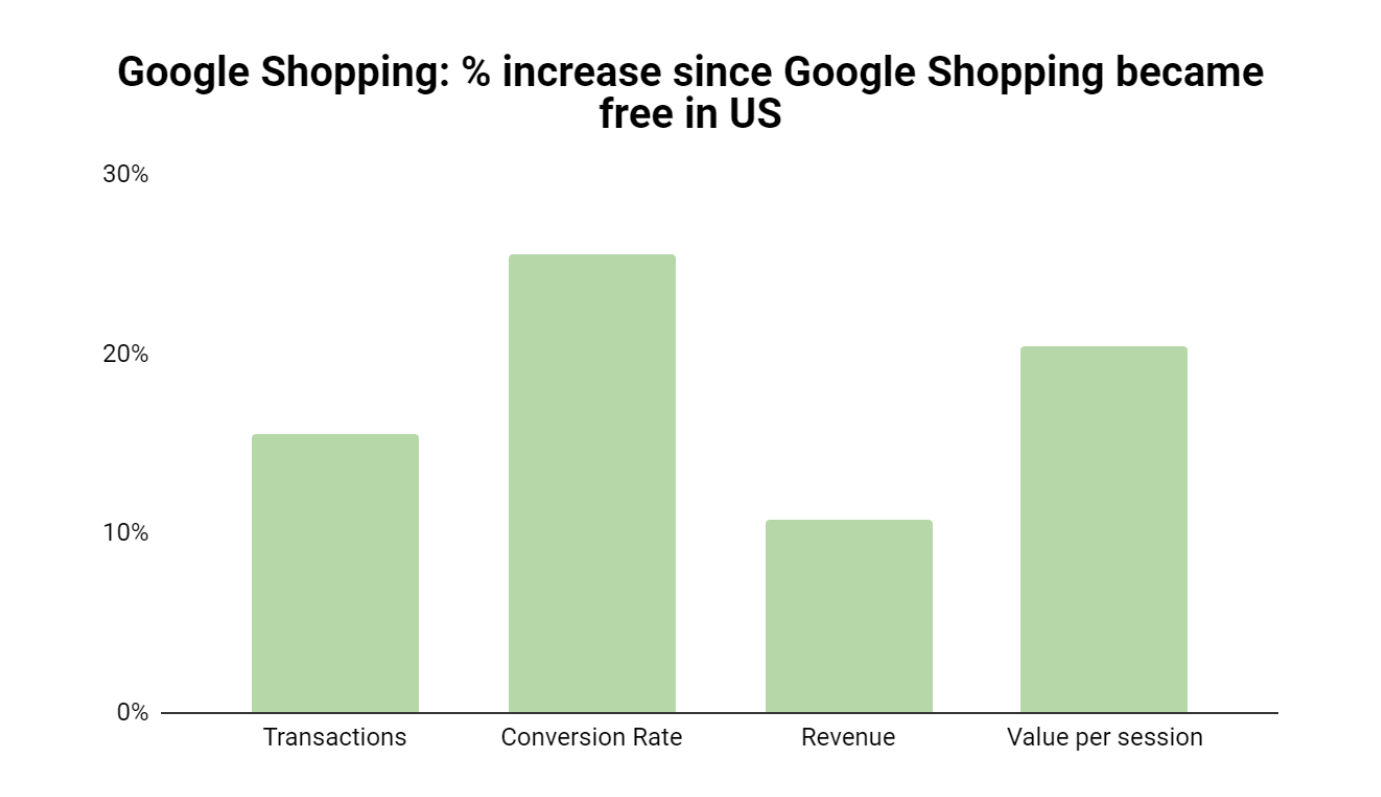 Overall since the announcement, merchants selling onto the US market have seen:
Transactions increase by 16%
Conversion rate increase a whopping 25.60%
Revenue increase by 10.80%
Value per session increase by 20.47%
These figures highlight two very important things for merchants selling into the US on google shopping:
Consumer buyer confidence is increasing in the US
Google Shopping is proving to be one of the best ecommerce channels in the US.
With no signs that this positive trend is slowing down and product listings now being free for everyone, there's no doubt that selling on Google Shopping is an absolute must for any merchant looking to scale their international sales. Not sure where you stand? Grade your Google Shopping campaigns performance.
Whilst the free Google Shopping visibility is only available in the US market for now, there are new end to end solutions available to set this up easily for both UK and US merchants.
How to sign up for the free visibility on Google Shopping ?
Option 1: You don't have a US Google Shopping feed : Transform your product feed into a US feed
To qualify for the US Google Shopping opportunity, you need to first create a US feed and then opt into their program. To do this you need to localise your website and your listings into the US market, to ensure that you meet the criteria set by Google to sell onto the US market.
To set up your US feed, you will need to:
Translate and localize your landing page and product details so they meet Google's US requirements.
Convert product currencies into $USD and make sure your checkout accepts $USD payments.
Enable international shipping through a global carrier. International shipping prices for the US market will have to be included in your US product feed. See more details.
If your US product pages are hosted on a separated domain, you'll need to setup a multi-client account that will allow you to submit data feeds for multiple domains. Each client may have a distinct store name and URL. When you request a multi-client account, your current Google Merchant Center account will become a sub-account in your new multi-client account. See more details.
Once your website is fully localised, upload your product feed for the US market to your Merchant Center.
As a premium partner for Google, Glopal can help you to meet the requirements. Our hassle-free solution enables you to meet all the set criteria so you can start selling into the US for free.
We transform your existing UK Google Shopping feed into a US feed, we localise your product feeds into $USD currency,
Our payment solution allows you to accept $USD
Glopal's international shipping solution
Option 2: You already have a valid US Google Shopping feed : you'll need to opt in to show your products on the free Google Shopping tab.
Paid listings will continue to appear in ad slots and will operate in the same way as Shopping Ads do today but on top of this, free listings will appear on the Google shopping tab as well. This feature is part of the "Surfaces across Google" program.
To opt in:
Login to your Merchant Center
Find and select "Growth"
Select "Manage programs" in the left navigation menu
Click the "surfaces across Google" program card. To be eligible to show your products in on the Google Shopping tab, you must follow the policies for surfaces across Google as well as those for Shopping ads. Eligibility is also based on your account status and the quality of the data you provide. Learn more about eligibility requirements.
This will enable you to benefit from the free visibility on Google Shopping across the US market. Contact us if you need help on this.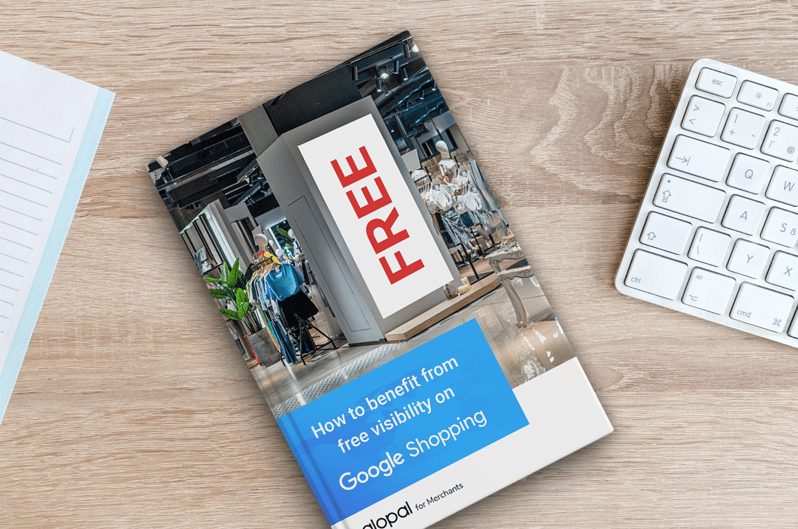 Download the "How to benefit from free visibility on Google Shopping" ebook and start growing your international sales with free global traffic.
How to expand further on Google Shopping?
As a premium partner of Google, Glopal can help you set up and gain more visibility across Google Shopping on the US market and start selling into Europe and Asia.
Gain more visibility across the US & international markets
Our solutions allows you to translate Google Shopping feeds to cover 100 countries and accepts payments in 25 currencies
To understand how you can take full advantage of this change and grow your international sales on Google Shopping, get in touch with us with one of our ecommerce experts or learn more about our solutions.