The busiest shopping season of the year is underway and we are fast approaching the largest shopping event of the year; Black Friday & Cyber Monday.
In 2020, Black Friday was a record breaking global ecommerce event, with over $9bn sales registered on the day. However, in 2021 there was a slight dip in sales in comparison, due to economic problems as well as coming out of the lockdown for many markets.
In 2021 Black Friday the US alone saw:
88 million Americans shopping online.
Almost 43% of Black Friday sales happened through mobile phones.
The average adult spent $430 during the shopping event.
Global con

sumers spending increased 22% reaching $8.9 billion online
Additionally to Black Friday, global shoppers spent a further $10.7 billion on Cyber Monday 2021. However, with the global economical impacts this year, there are concerns shoppers will spend less domestically and look to buy internationally, and earlier, in order to find better deals for their shopping needs. This consumer trend adds further urgency for expansion into international markets to maximize their sales growth for 2022.
This year Black Friday and Cyber Monday are on the 25th and 28th November, meaning the weekend is fast approaching. However it is still not too late for merchants to make some changes to their online stores to make the most out of the surge in shopping demand and drive high ecommerce sales.
Grow your store's international sales 4X this Black Friday
Fill in our quick survey below and you'll be able to:
Identify if your store lacks any tools to sell internationally
Learn the minimum requirements to convert higher in the chosen markets
Gain the tools to grow 4X this Black Friday
Here are five impactful tips that you can quickly and easily implement to get the most out of 2022's Black Friday season.
Localize your international marketing campaigns, webstore and checkout
One of the quickest but most effective ways to maximise international sales is localizing your site and marketing campaigns. Black Friday and Cyber Monday present a huge opportunity for merchants to be discovered across international markets.
Retailers that are able to offer a hyper localized experience to international customers have a significant advantage over their competition and are poised for success in the shopping season.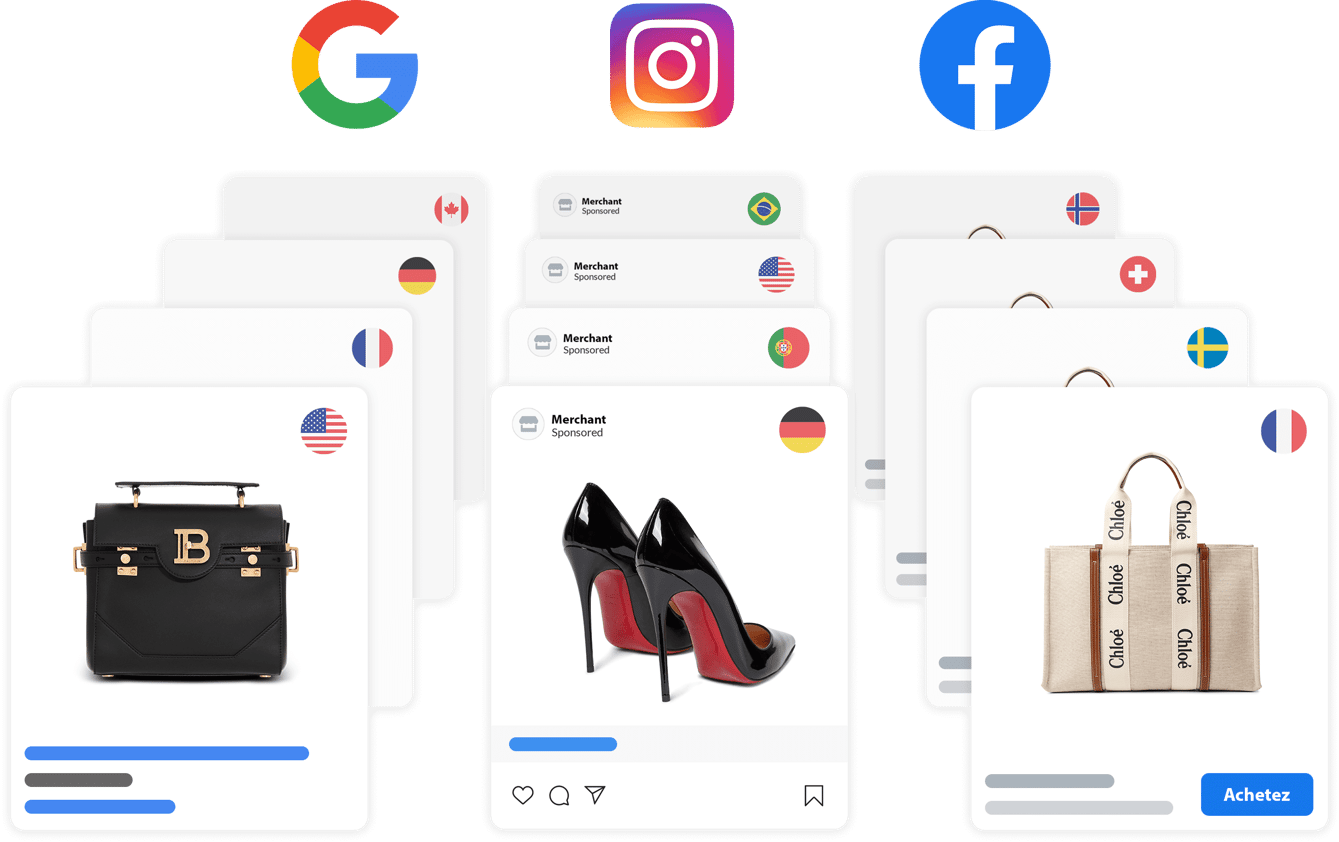 An effective localized experience is making available accurate translations of product descriptions, campaigns and web stores in the buyer's local language; offering taxes and duties information in the check out; and payment options that they would expect to use in their home country. This creates credibility, comfortability and trust with buyers and by providing the localized experience as close to their normal native experience as possible, you can significantly improve the chances of higher conversions across the Black Friday weekend.
It's crucial to provide a local buyer experience through a seamless and secure checkout experience. Customers are more likely to hesitate their purchase decisions if they can't understand the payment terms and conditions clearly. In order to secure international sales throughout the customer journey, provide a checkout experience that reinforces familiarity and trust to your customers.
In addition to providing a localized buyer experience, running promotions on certain products can help boost traffic. Did you know that the average savings on Black Friday specials are 37%? This means that your customers are on the lookout for heavy discounts and will be comparison shopping to find better deals.
Certain categories of goods such as electronic items followed by health & beauty, and fashion & luxury experience the highest volume of sales during the Black Friday and Cyber Monday period. Identify your best sellers and be aggressive with your ad spend to promote them.
Try to avoid a one-size-fits-all approach when designing your ad copy across different international markets. Be sure to craft promotional campaigns that resonate with your target country's buyers and take into account relevant cultural nuances and popular keywords.
Elements like promotional pop-ups and banners can sometimes go unnoticed but these are the most important messages that you want to have all your customers understand.
Make Seasonal adjustments across campaigns
Adjusting to seasonal trends across campaigns can also help drive higher growth. Data from over 33,000 brands that work with Glopal consistently report higher conversion rates during the Black Friday and Cyber Monday period. By significantly bumping up ad spend, retailers can drive higher sales.
One of the most effective channels is Google's Shopping Ads, thanks to the seasonal adjustments to their smart bidding for shopping campaigns. This adjustment looks at previous years' conversion rate behaviors, and adjusts bidding temporarily to reflect that seasonal surge in conversions.
For example, if the previous Black Friday saw certain products result in a 50% conversion across a 3-day sale, the algorithm will pick this up and automatically create an adjustment in bids to drive the same conversion rate, or higher, for this year's 3-day period. Once the time period has finished, the bidding will instantly return to the pre-sales behavior without the need for manual adjustments.
This enables Google's algorithm to apply adjustments to your campaigns, be more aggressive and drive a higher conversion on products that typically sell more in a short, but predetermined set of dates.
Enable localized payments for each market
One of the biggest influences on checkout conversion is being able to offer local payment methods as well as the prices being displayed in your buyers' currency.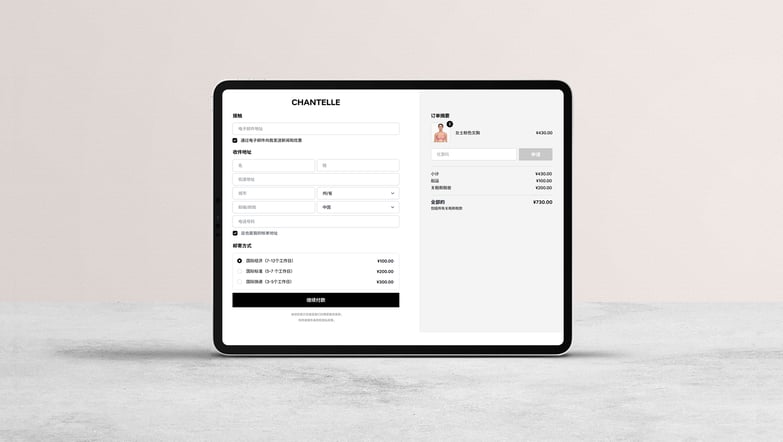 A lot of local buyers may be much more comfortable and acclimated to paying with certain payment methods they have access to on a daily basis. If they're unable to use their preferred method of payment, they may look elsewhere to make a purchase. Integrate payment methods relevant to each of the markets you're looking to expand into, into your checkout to help drive higher sales conversion this Black Friday.
Integrate a fit-for-purpose shipping strategy
Having a correct shipping strategy and solutions in place is necessary to prevent friction for you and your buyer as well as being able to deliver into all of your chosen markets.
In order to ensure a best-in-class omnichannel experience, it's important to integrate tax & duty calculations, international shipping & returns and global compliance.
How are cross-border taxes going to be collected, will you be risking a negative experience with DUP? Or will you provide Delivery Duties Paid?
Furthermore, how will you share necessary data with respective carriers such as HS codes and customs declarations? There are a lot of fundamental components to integrate into your shipping process when selling internationally. With so many different moving parts, this can be a little overwhelming but the good news is there are platforms that do all the heavy lifting and simplify this process.
There are some things you can implement now into your shipping processes to create a better experience for your customers for Black Friday:
Offer varied shipping rates with a suggested option - buyers like variety and choice, some like to pay for faster shipping and others prefer cheaper methods. It's important to provide a choice, but also suggesting a more efficient method such as an express can help.
Correct customs documentation - customs delays have been a huge issue for buyers this year, with a lot of packages and parcels getting stuck. Ensuring documentation is all filled out correctly is essential. By integrating an automation service for customs documentation, you can ensure parcels are shipped with their full and correct documentation.
Offer taxes and duties at checkout - by offering the buyer the option to pay for taxes and duties at the checkout, they can prevent any unexpected costs and delays when the package goes through customs. This is a challenge and situation both merchants and their customers do not want to face, and a situation that can be easily avoided by not only offering the tax and duties at the checkout, but also the correct amount for that country to create a buyer experience customers have come to expect.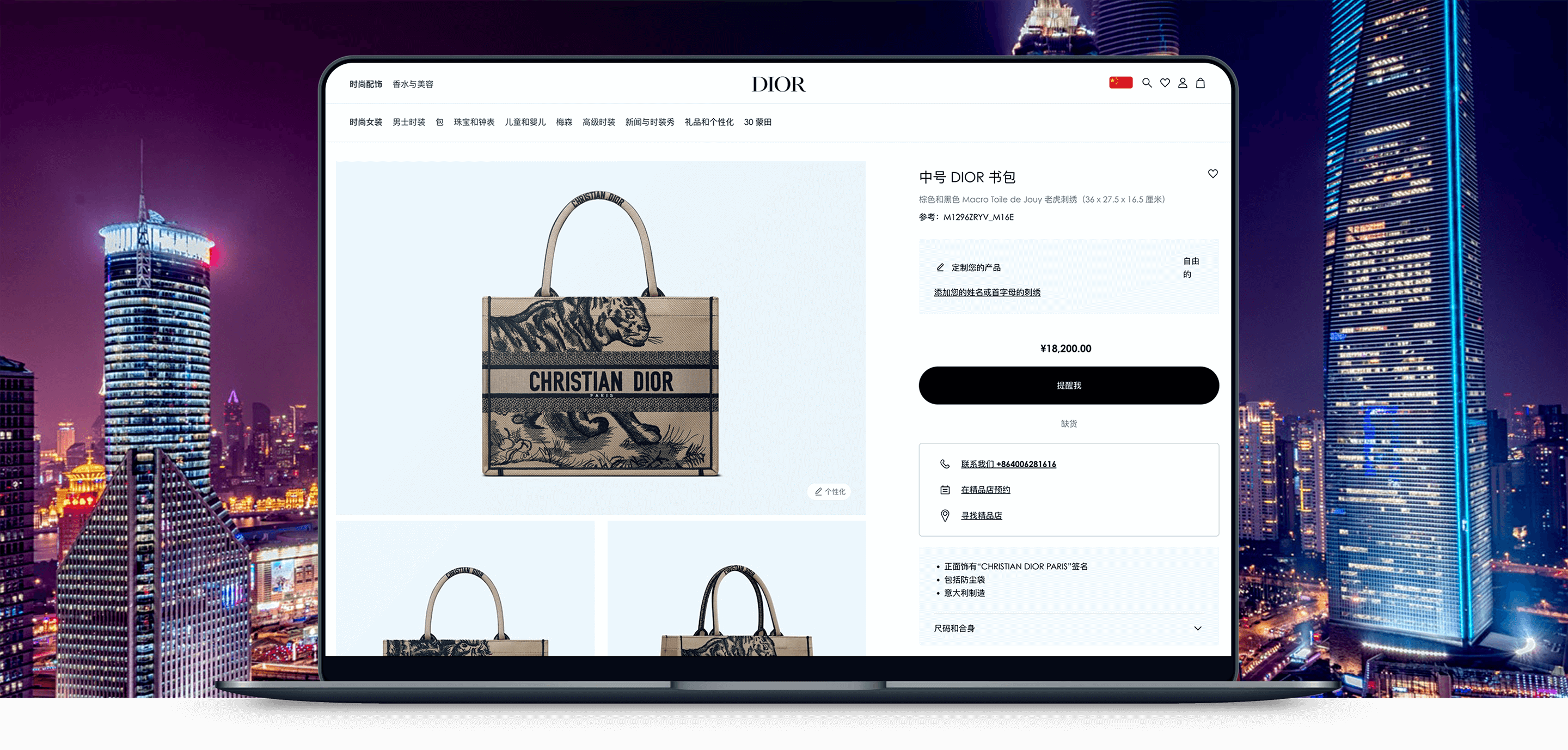 Can you grow 4x this black Friday?
To help retailers maximize their international sales growth this Black Friday, we've put together a challenge that can help identify if they have the tools in place needed to obtain an international sales increase of 4x in every international market.
Fill in our quick survey below and you'll be able to:
Identify if your store lacks any tools to sell internationally

Learn the minimum requirements to convert higher in the chosen markets

Gain the tools to grow 4X this Black Friday