Glopal had an extremely productive and insightful conference at the Global Ecommerce Leaders Forum in Los Angeles, and are proud to have been a platinum sponsor for this event.
Each year, GELF brings together market-leading retail brands, thought leaders and inventive DTC and cross-border service providers to discuss innovation and opportunity that can drive global e-commerce success in 2023.
Glopal's COO, Benjamin Cohen, Senior Partnership Advisor, Matt Tweed-Arthur and Customer Success Manager, Nicole O'Neil, attended the event.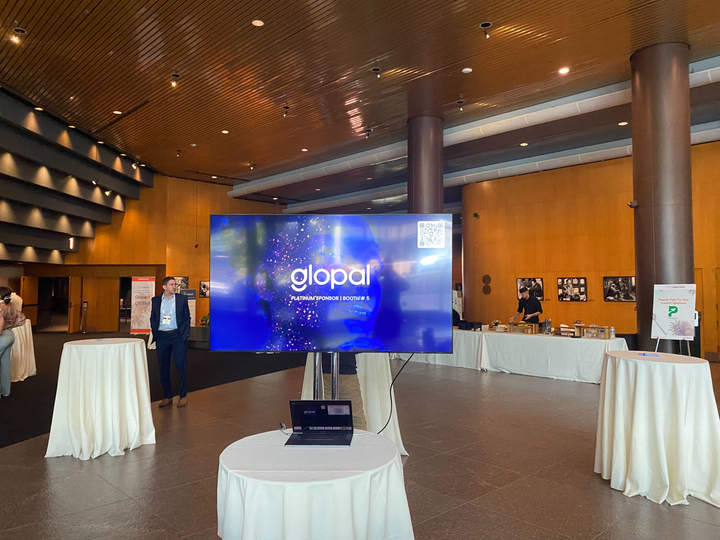 It was great to connect with global retailers, industry peers, current and future partners, and thought leaders - a day of great networking, education and exchange of ideas all under one roof.
In addition, co-founder Benjamin Cohen was joined on the stage by was joined by Kent Allen and Jim Okamura for the afternoon's keynote session to discuss the latest market trends that will shape the future of global e-commerce in 2023 and beyond.
(From the left: Kent Allen, Benjamin Cohen and Jim Okamura)

The session was an insightful discussion on the challenges and opportunities for e-commerce leaders ahead.
Here are some key takeaways and highlights from the event:
Expanding their global footprint and tap into new markets is the number one goal for DTC brands in 2023 and beyond.

Reducing the time to market has become one of the crucial challenges as brands look to expand market share and tap into greater global opportunities. Glopal's marketing campaign automation and localization engine affords retailers the agility to instantly and simultaneously launch their stores in multiple markets.

Providing the correct local buyer experience has become pivotal as international markets become increasingly more competitive.

Additionally, fully integrated omnichannel strategies are critical to creating superior international buying experiences.

Large brands and retailers are looking for a full-stack end-to-end cross-border solution that helps simplify the numerous complexities involved in international expansion.
Come visit us at your next event
Attending any ecommerce events this year? We would like to meet you and discuss ideas, challenges in ecommerce and solutions.
You can discover which events we'll be attending in the near future here.
Why not get in touch and let us know which event we can find you at?
We want to thank all attendees for making the event a huge success and memorable, and we look forward to the next one!