Can shippers ship in a similar way as they used to in the past? Is it acceptable for them to cut some slack when delivering orders abroad? Or perhaps most importantly: what are current shipping expectations in the case of international orders?
The truth is they're practically the same as in the case of parcels delivered on the buyer's domestic market. This has an impact on the direction of global ecommerce shipping.
Where is global ecommerce shipping going? How to stay up-to-date and stand out from your ecommerce competitors? Read on!
Ecommerce fulfillment today
How to ensure modern fulfillment tactics successfully respond to the needs of today's ecommerce buyers?
Activities such as receiving, storage, picking, transport, sortation, packing, and shipping are only part of the story.
The emergence of mobile commerce and the features of mobile devices are making consumers more and more demanding, not only in terms of delivery time but also tracking.
Being connected at any time, in any place, online buyers want information to be just a click away. In most cases you will need to give your customers what they ask for.
There's a lot of room for improvement. Tracking systems are too often logistics-oriented while they should rather be customer-oriented. Currently, tracking milestones record logistics operations that can be misinterpreted by the customer.
All the same…
Ecommerce customers want to be delivery-updated at all times.
It is the buyer who has plenty of choice and if you fall short, they may not reorder from you. With the growth of ecommerce, consumer choice is increasing.
Distribution centres are challenged to keep pace with consumers' higher expectations for faster and accurate delivery, which usually leads to increased customer loyalty.
This is equally important in the case of international deliveries. It may seem challenging at first, but it's possible to come up with a hassle-free, buyer-focused international shipping process.
The quality of tracking counts: reassure your online customers
What can be the biggest distress for buyers, especially in the case of orders arriving from abroad?
Parcels that arrive too late or have been destroyed in transit. The risk seems even more daunting when packages have to travel across borders.
Shoppers tend to feel anxious when it takes too long for their parcels to arrive. If you ship abroad, it can take even as long as a month. This can cause your customers a lot of headaches!
According to Adrien Salvat, expert in international shipping:
In many cases, the key is to provide accurate information rather than stress about transit time.
No wonder that …
Tracking accuracy is a hot topic in the world of global shipping.
More and more companies are now using systems for local carriers so the buyer can check the driver's location and directions.
When it comes to international postal delivery, it involves some risks. There are low-cost shipping products, but tracking is not always good and accurate. In some countries tracking SLA (Service Level Agreement) is very low and operations in the international postal hub are quite archaic.
It's a good idea to advertise the type of shipping service you're offering at the check-out stage. There are various types of delivery, e,g. tracked, untracked, home delivery, express delivery, etc. By advertising your offer you will set the right expectations.
Further, try to make the best effort to reassure your customers. Tracking the parcel will give a sense of security to the buyer, but also to yourself, e.g. when one of your packages gets lost or damaged.
At Glopal we strive to offer the best tracking accuracy in the case of selected services and locations. We maximize accuracy by fetching tracking at the source. We also offer an expedited, carrier-like service which is the best-value for money.
Trending! More co-operation between ecommerce, global logistics and technology
One of the main factors affecting the direction of ecommerce and fulfillment is the rise of cross border trading.
Due to increased business from international markets, retailers will have to work more closely with logistics departments so that fulfillments are met at every level. Thus, we can expect some infrastructure reorganization.
We'll observe more collaboration between companies in the shipping sector. The goal is to achieve greater efficiency and cut down on freight costs, e.g. by sharing the same carrier to maximize loads.
Efficiency will be at the core of shipping/delivery strategies.
For more information on how to efficiently ship goods abroad, check out the article Grow your international ecommerce sales with parcel forwarding.
Further, in the near future distribution centre operators expect to adopt new mobile computers, printers and scanners for reliable data capture and voice-direction technology. This should help reduce costs, errors, increase speed and meet growing consumer expectations.
Finally, the collaboration in the shipping industry will involve implementing environmentally-friendly practices and green initiatives. Endeavours to limit high levels of pollution created by the freight industry is likely to have a pretty big impact on the ecommerce sector.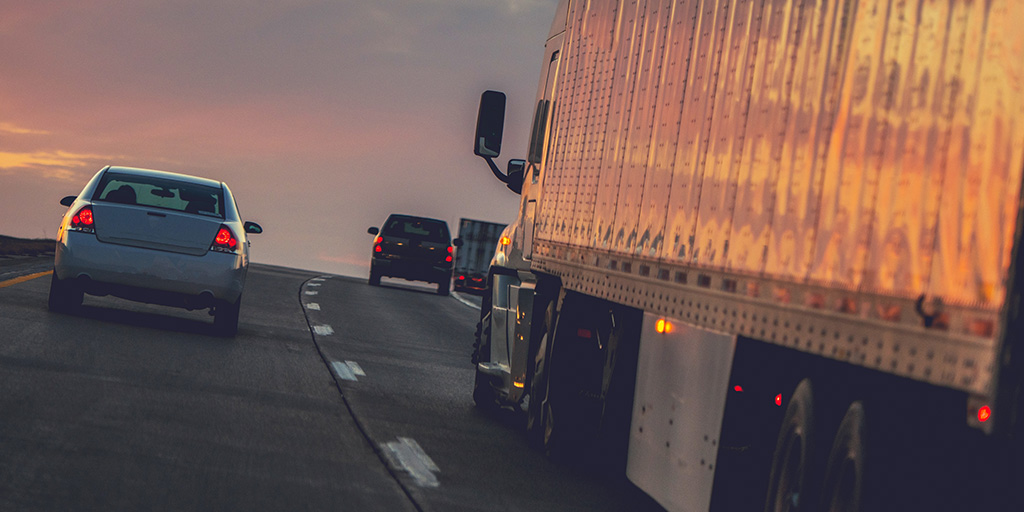 International shipping and your online store
Is international trading a big part of your business activities? Are you expecting it to be the case?
If so, let's give you a summary of some useful shipping terms. Even if you don't sell to other countries yet, it may only be a matter of time, considering the increase of cross-border trading.
Cross border trading is in full swing.
Useful terms related to international shipping
Commercial invoice: a proof of ownership. It's a document prepared by the exporter / freight forwarder for the foreign buyer. It includes information, such as the description of goods, address of shipper and seller and delivery and payment terms.
Customs: the government service responsible for assessing import and export duties and transit-related laws and regulations in a given country.
De minimis value: the threshold from which the imported goods are subject to duties.
Duty: a payment / tax.
INCOTERMS: international commercial terms published by the International Chamber of Commerce (ICC). They are commonly used to facilitate domestic and international trade by helping merchants to understand each other. They help remove uncertainties arising from different interpretation of the rules in different countries.
Free trade zone: a government-designated port for duty-free entry of non-prohibited goods.
Tariff: a duty / tax on goods transported from one customs area to another. Tariffs raise the end price of imported goods.
The Glopal Shipping Solution
Managing shipping on your own, you may not have complete control over delivery-related matters, e.g. not having the right data, not having good deals with couriers, or not having enough time to spend on shipping settings.
Using their own domestic delivery suppliers, sellers send their parcels to our local hub where we consolidate, sort and process parcels through the best carrier. As Glopal is in a position to gain a certain purchasing power and stay flexible in the choice of the carrier, deliveries are handled in the most efficient way.
Our approach is very different from many shipping providers. We deliver shipping solutions combined with software. For example, our innovative tool Listing Optimizer adds 2 to 3 delivery options in addition to the seller's ones, which boosts conversion rates at the check-out.
The Glopal Shipping Solution generates added value for our online sellers.
Our solution will help you grow your sales by optimizing your shipping set and will embrace your workflow so that you can concentrate on your usual business activities.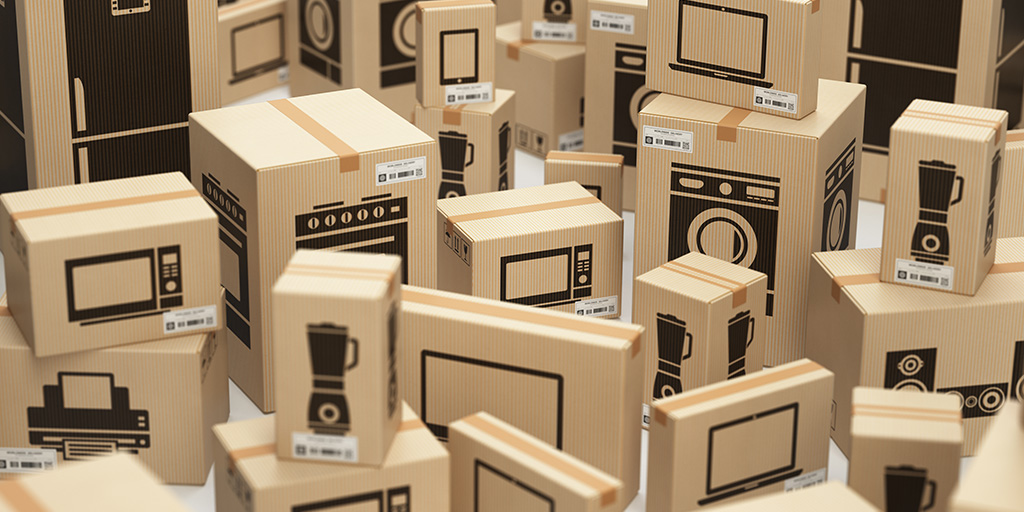 In a nutshell
Online buyers are expecting faster and faster shipping services and accurate tracking. When it comes to cross border trade, buyer expectations are similar.
Technology development will help to address many ecommerce buyers' needs, but it will probably make their expectations even higher, e.g. in terms of super fast delivery and staying up-to-date at all times.
You will need to keep up with changes and make sure that your shipping solutions are efficient and in line with global shipping trends.
Karolina Kulach
Karolina Kulach is a content marketer and non-fiction writer, specialising in global ecommerce and online sales trends. Educated in Linguistics (MA) and Business Studies (BA Hons). A well-travelled individual with international education & work experience gained in London, Scotland, Poland and Germany. In her spare time buzzing with creative content ideas, including funky rhyming poems.