Working with Glopal has been amazing. Everything has been very smooth.
Nicola Rodney-Crook, www.brasandhoney.com

Overview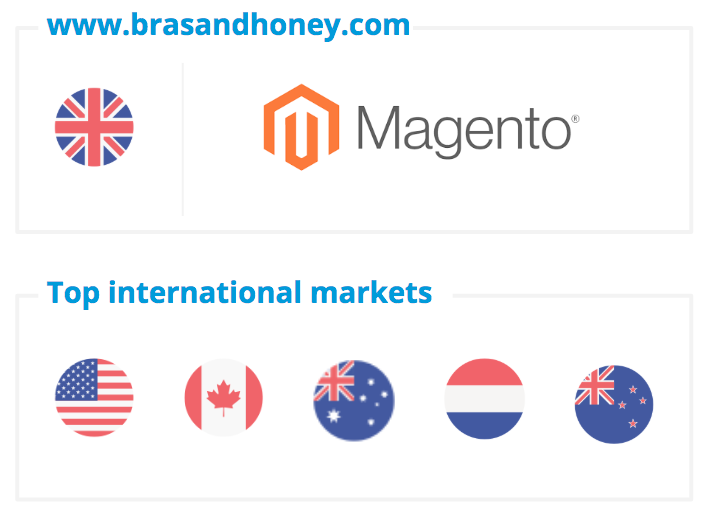 Nicola always wanted to be her own boss, and enjoy the freedom and flexibility that comes with being an entrepreneur. Knowing how challenging it can sometimes be to find lingerie in specific sizes, she decided to open her own lingerie store. The perfect opportunity arose when her partner acquired some office and storage spaces, several years ago.
Today her company Bras & Honey sells 'the most beautiful, fashionable and funky lingerie there is', across multiple channels, including their own online store www.brasandhoney.com.
Challenge
Bras & Honey has always been eager to market their products to an international audience. They looked into translation services for their website and product description.
However, given their business size and limited resources, hiring translators and managing the process was out of their reach. In addition to that, different market conditions, legal and shipping requirements in the individual countries made acquiring and converting overseas customers challenging.
Solution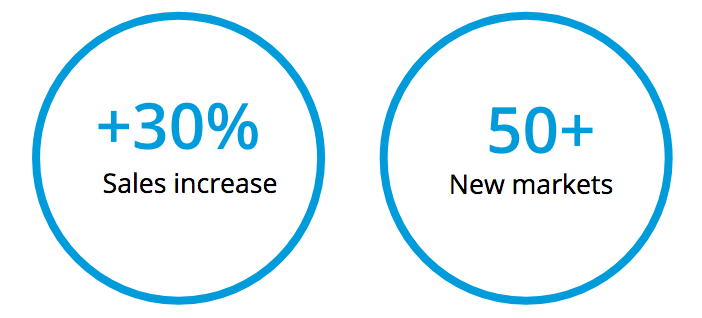 Approached by PayPal and Glopal Nicola was thrilled by the idea of a single website plug-in that provided numerous localized versions of her store and the functionality to accept payment in 26 different currencies via PayPal. This Plug & Play solution powered by Glopal was quick to set up and gave her access to over 60 markets worldwide.
Results
Bras & Honey have seen an astonishing 30% growth in sales since joining the Global Sellers program. Thanks to improving the conversion rate of their international buyers through the most comprehensive and secure end-to-end localized shopping experience.
Robert Krol
Robert Krol is a Marketing and PR expert, and the Marketing Communications Manager. Specialising in content and digital marketing he studied at the University of Vienna, London School of Marketing and completed the Google Squared Online training.