When comparing 2022 with 2021, it's hard to define it as a memorable year for the world of ecommerce. It wasn't much of a year to remember when following a year full of economic difficulties, lockdowns and pandemics, but it did have its moments.
There were many ups and downs and a huge influx of changes that impacted both merchants in North America, the EU and merchants all across the world.
There was a lot of uncertainty going into 2022, whilst the world was recovering from a variety of lockdowns and global shipping delays, there was still cause for concern leaving many merchants and buyers wondering if 2022 will follow 2021's footsteps.
Whilst the year started slow, it picked up and after a few months life was seemingly back to normal.
However, there were still some challenges last year.
Let's take a look at what impacted 2022 and what lessons can we learn from them?
Economic Disruptions from Russia
The war in Ukraine with Russia has had some severe impacts to the global economy that took its toll in 2022. Due to the cut off from important resources and the sanctions imposed on Russia, the cost of oil, gas and other exports significantly rose and various economies around the world were majorly impacted.
High inflation & slow growth
Even in 2022 when the world had started to return to normal, COVID-19 still continued to disrupt the global economy through affecting consumer spending patterns and limiting the production of goods and services. Towards the end of 2021, as many of the countries were rebounding from COVID, the Omicron variant emerged providing further disruptions down the line, dampening supply and demand for a lot of products worldwide.
The overall fallout from COVID resulted in a slowdown of global economic growth, especially across Western Europe, North America and China.
By March, the global inflation rates hit 8.5%, the largest 12 month increase since 1981.
Inflation continues to slowly rise as we head into 2022.
Black Friday bounces back
There were initial concerns of a less eventful Black Friday weekend, due to a rise in interest rates amongst the fear of being on the cusp of a recession. However, this was not the case and Black Friday resulted in a global ecommerce growth with online sales rising 2.3%.
Whilst 2.3% is positive growth for ecommerce, Glopal customers have seen a staggering 55% sales increase on average, across worldwide markets this Black Friday period with a 31% sales increase on the Black Friday day alone, making it one of the most successful Black Friday weekends.
What lessons can be learned?
Fortunately 2022 wasn't quite a year full of challenges and learning opportunities for pretty much the entire world compared to 2021. It is however, still important to look back and reflect on what lessons can be learned and how can we all better prepare ourselves for 2023.
What lessons can merchants learn from 2022:
Be prepared for change
Experiment with different markets
Integrate technology
Be prepared for change
Whilst last year wasn't as eventful as 2021 in terms of impact to businesses and markets through all of the changes and lockdowns, it showed there's still the necessity for businesses to become more adaptable and prepared for change and disruptions
The crisis in Ukraine as well as the slowdown of global growth and high inflation rates additionally exposed limitations in many merchants' operations and how they could effectively deal with global demand when supplier chains and customer delivery is disrupted.
It's evident now that more than ever merchants need to be better prepared for change of any kind, whether it's regulational, environmental or individual market changes that may impact day-to-day and longer term operations.
Experiment with different markets
If 2022 taught us one thing, it's that continued focus on selling into one market comes with inherent risks.
This increase in inflation, as well as the disruptions from Russia identified how sizable the risk is to just sell into one market and should hopefully encourage merchants to experiment with and expand into new global markets and limit the risk of selling.
Merchants should look at exploring into global markets, not just in the US, EU and the UK, but markets further afield like Australia, Asia, Canada, South America where new demand can be found.
You can identify which markets may be good for your business here with our <insert tool>
Integrate technology
Implementing certain technologies into ecommerce operations can help merchants be more resilient to the impacts we saw in 2022 and more. Adding agile automations into the operations management can go a long way in ensuring smoother adoption to new changes or risks, but also a more efficient business in general.
By using technology to create a more efficient process, being able to communicate with supplier chains more effectively, sending the right documents to customs, integrating with delivery partners etc, merchants can really lower their risk
Ultimately: Find an ecommerce partner who can enable all of the above
If you own an e-commerce business, there's a big chance you already sell internationally. However expanding into new growth markets may be difficult or costly, especially if there's uncertainties around those new markets.
Digital innovations mean it has never been easier to connect your online store with buyers all across the world. Yet, it's still important to consider the hurdles you may face when selling cross-border. Navigating customs, duties and tax requirements, and border regulations can be complex, and varies by country.
That's where it pays to partner with an international ecommerce expert like Glopal, which has the global knowledge and localization technology to take care of not only finding new growth markets for you but providing the tools to be able to sell into any global market and ensure you can scale your international sales, as well as be ready for any new worldwide challenges that may threaten ecommerce.
WANT TO INCREASE YOUR SALES BY 3X ACROSS 10 INTERNATIONAL MARKETS?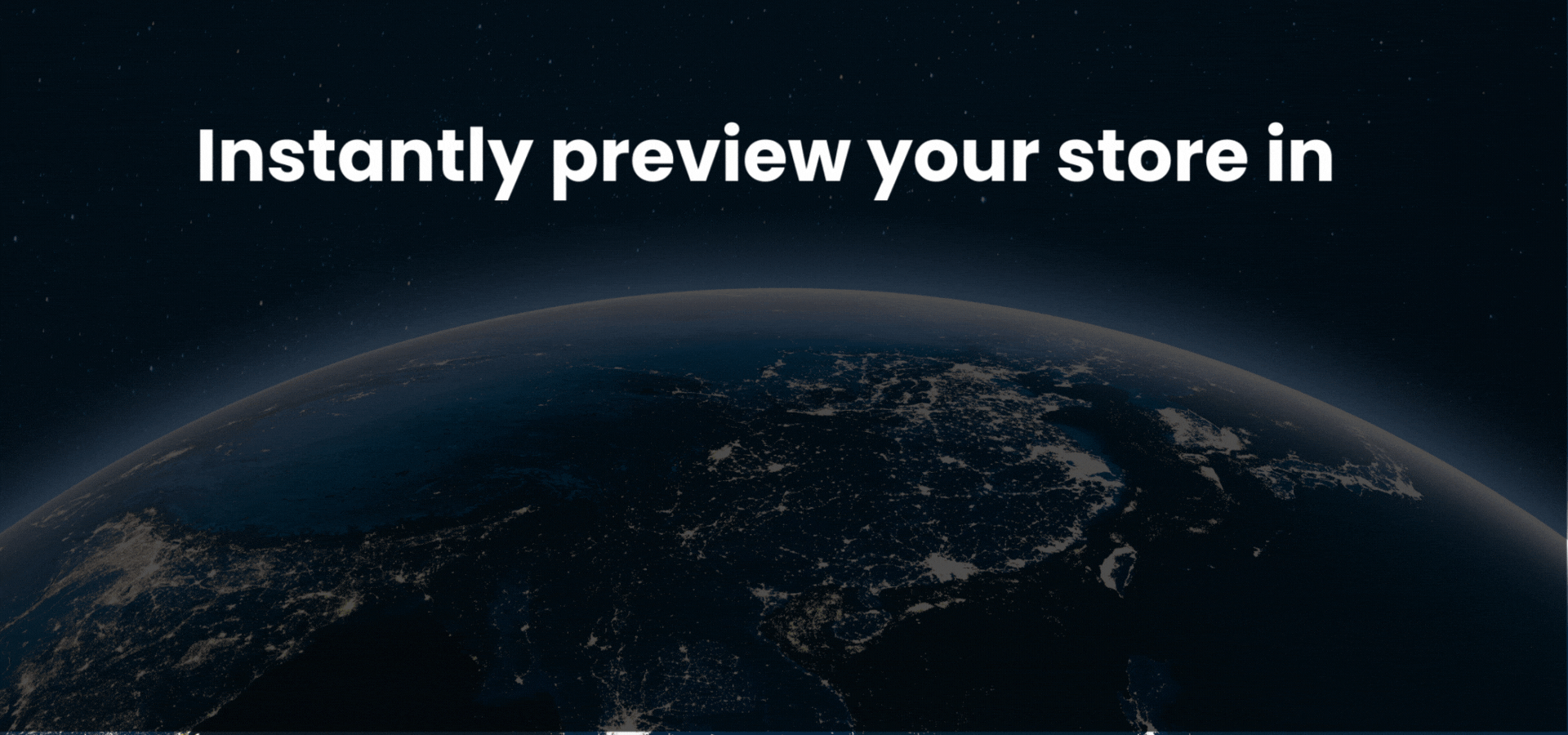 Launch your store in 10 international markets with Glopal's free cross-border pilot program. This is a great opportunity to test your products utilizing our industry-leading technology in new markets without any investment or commitment for three months.
Start your free trial to receive:
Instant translation of your store, including checkout, into the languages & currencies of the chosen markets
Integrate taxes and duties
Flexible international shipping options
3x increase in sales to those 10 markets