New customers are hungry for what you're offering, and it likely takes just a few slight tweaks to an offer or page to land those sales. It's time to learn what to change.
Learning, changing, and testing are the crux of perfecting your website, shipping, and checkout process. When you offer only one path, you're guessing that it is the best for your customers. However, customers change and so does the market. If you stick with that one sales journey, you may see significant attrition and not be able to react soon enough to stave off deep losses.
To keep your business safe, you'll want to test multiple paths for your sales, how you display products, and much more. These choices, offering some customers "A" and others "B" to learn what works best, are vital to your future success.
Jake Rheude is the Director of Marketing at Red Stag Fulfillment, an ecommerce fulfillment warehouse that was born out of ecommerce. In this article, he provides a look at the A versus B comparison, called A/B testing, for ecommerce sites and gives you 6 major areas to refine for greater wins.
What is A/B testing?
A/B testing is also called split testing, and it allows you to see if a change can benefit your business. This method has you change one element of your sales process so that you can compare its impact on customers and sales.
The nice thing about A/B testing is that it can be applied to just about everything you do. You can start with something like the subject line for your next email newsletter, sending half your list one headline and another to the second half, then comparing open rates.
This testing is common in retail of all kinds and can be an immense help in optimizing an online store. This review will look at several types of A/B tests that might be beneficial for your operations. There's plenty of software and tools to help you try these out, but most don't necessarily need a special program.
If you want to do this yourself, duplicate the page you want to test. Make changes in one version and then set specific times for each page to be live on your site. Now you'll have a straightforward way to gather your data.
look at what type of "free" is most desirable and could potentially drive up your average sales order total.
First, choose an amount that you want users to reach to qualify for your offer. Placing this at slightly higher than your average order can help you test to see if a free offer will increase how much people buy from you.
In this case, let's say you settle on $25. Your A/B test will be the offer that customers see on your website: either Free Regular Shipping on orders over $25 or a Free Upgrade to Expedited Shipping on orders over $25.
Create the ads and notifications so that they look as similar as possible with just the text being different. You can either use a system that alternates benefits to each new visitor or run one Free Shipping deal for a month and then switch to the other for a month.
You can learn which is a more compelling offer for your customers and it'll tell you a little more about their buying habits. If you watch purchases carefully, you might also be able to determine which products are your best upsell opportunity for getting people to that $25 mark.
One final thing to look for in tests like this is whether there is a secondary impact/benefit from the offer. Giving customers a free standard shipping option may also increase the number of times users pay for expedited shipping. This is a great choice if you have a reliable shipping partner that can guarantee orders are filled accurately and on time even for expedited options.
No. 2: Who gets a special shipping option?
If you're considering an accelerated shipping option but don't necessarily want to make it available to everyone, you can A/B test it as an option for a specific product or category. We've seen companies do this by adding next-day shipping for their more lucrative products: either those with a higher price tag or those that require continual resupply purchases for continual use.
Some stores are still a little skittish about providing next-day shipping for popular items. If that's your situation, consider limiting the availability to a specific time window, making the offer to only half of your visitors, or linking it to a specific purchase option, such as adding batteries to a product that needs them to get the next-day shipping coupon.
Other limiting potentials are making the next-day shipping available without reducing its price. So you charge what your carrier partner will charge you (with any markup you normally do) and just see who bites on the offer.
No.3: How are your recommendations displayed?
You want to push customers toward items that sell more often or are more lucrative for you. There are plenty of ways you can adjust these recommendations and suggestions to either get the initial sell or work on the up-sell.
One of the most common tests is showing recommendations in a visual grid that emphasizes photos over more list-like forms. This can help you decide how visual to make your site as well as learn what information customers might need to see to be interested in something else.
You can also A/B test what you recommend. Show some customers your most popular products, while others see goods related to what's on the page right now. You might be able to discover connections between two products that could lead to kits and combo deals down the road, or you could discover that some products have a broad, universal appeal you weren't yet aware of.
As you test these layouts and other options, remember that you can extend these properties and characteristics to other offers. Some options include how you display sales and specials, if videos or photos sell better, or even if you're able to increase total order values by continually showing lower-priced recommendations as a customer browses your site.
No.4: Can you ask for less?
Do you have a great newsletter that not enough people sign up for? Do customers continually skip creating an account during the checkout process? If so, you might consider adjusting your forms for these sign-up processes.
Typically, the best thing to test is reducing the number of fields in your forms.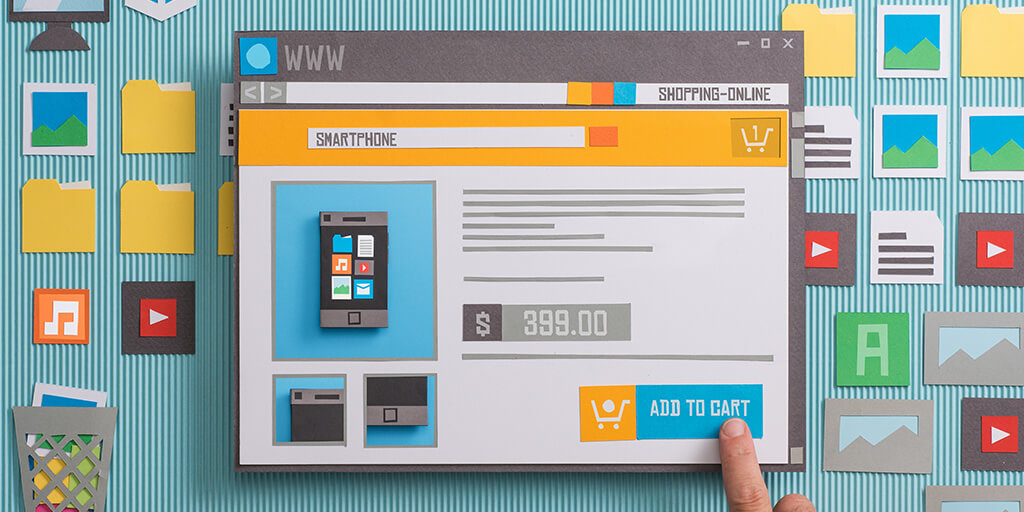 Test and enjoy your ecommerce success
These six testing options discussed above have one thing in common: they require you to put yourself in your customer's shoes to see if things are easy and enjoyable. Whether you start with buttons and recommendations or want to tweak prices and shipping offers, it all comes back to the customer.
Give it your best guess and adjust based on the preferences you think they have. Then, and this might be the most important part of A/B testing, watch the results. Look for the changes that happen and the ones that don't. Your customers are giving you feedback on the adjustments you made, even if nothing changes. So, take time to listen.
The final piece of advice is that it's okay to start with any of these items or something else you think of, but stick with one change at a time if you can. Slow and steady wins the race, because changing one thing means you know what is working. Changing multiple things at once can make it difficult to properly attribute the success or problems to something specific.
And during the whole thing, have a little fun and your customers should too.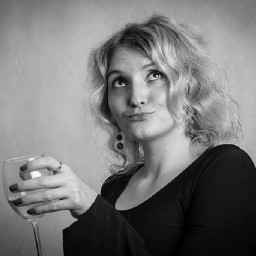 Karolina Kulach
Karolina Kulach is a content marketer and non-fiction writer, specialising in global ecommerce and online sales trends. Educated in Linguistics (MA) and Business Studies (BA Hons). A well-travelled individual with international education & work experience gained in London, Scotland, Poland and Germany. In her spare time buzzing with creative content ideas, including funky rhyming poems.