Step 1: Choose markets of your interest
To-do
1. Research the countries where you could sell your items and analyse crucial facts related to:
Online sales

e.g. dominating marketplaces, stats related to online retail.

Best-selling categories

e.g, fashion, car parts, home & garden.

Customer expectations

e.g. are they demanding or likely to complain and return your products?

Buying behaviour

e.g. the way products are browsed and ordered, the use of mobile for purchasing purposes.

Trends

e.g. the effect of digital revolution, global shipping

Logistic challenges

potential delivery issues, infrastructure, the size of the country.

The general economic situation, eCommerce and demographics

e.g. population, the percentage of Internet users, market size, average spend per user, the maturity of the existing marketplace.
2. Consider various options, such as selling in
Top marketplaces, e.g. the UK and US
Emerging markets, e.g. China and India.
3. Identify the countries with the biggest demand for your product.
4. Check out this free ebook covering international growth strategies for your store


Pro-tip
Both established and emerging markets can offer loads of sales potential. Buyers on the established markets have lots of confidence in online shopping, so there is a big demand for online stores. On the other hand, emerging markets, often with a low level of competition, have many gaps that have yet to be exploited.
Step 2: Choose your product
To-do
1. Identify the most profitable item categories on foreign markets
One American online trader was successful in selling vintage clothes and jewellery to overseas buyers.
2. Identify the product with a biggest sales potential on given markets
For instance, according to ecommerce.bytes, cameras are one type of merchandise that is popular with foreign buyers.
Pro-tip
Give some thought to what your business can afford and what items are easier to ship. For example, to avoid shipping issues and the risk of bigger or fragile products breaking, why not offer smaller and more robust items.
Step 3: Localise your shop
To-do
1.Translate your website and listings.
9 out of 10 Internet users prefer to visit a website in their own language, which is not necessarily English: save them extra hassle.
2. Take care of size conversion.
Selling dresses? Size 8 in the UK is 36 in Europe and 4 in the US. Avoid confusion among international shoppers as well as unwanted returns and negative feedback.
3. Take care of currency conversion.
Present prices in local currencies and make foreign buyers feel confident.
4. Take care of shipping rates.
Think of offering affordable or free shipping options that benefit both you and your buyers.
5. Get acquainted with local taxes and duties
Find answers to crucial questions, e.g. is it necessary to register for tax in your target countries, what are the thresholds for VAT registration.
6. Find out about local events and hot-selling seasons
By focusing on less known local selling peaks on different markets, you can earn internationally even more than during the Christmas season, e.g. the carnival season in Italy.
7. Make sure you communicate with your foreign customers in their native language.
Ensure impeccable customer experience and the comfort of letting the buyer communicate in the language they fully understand and use with ease.
8. Remember that global means local.
Localisation is about communication, but it's also about giving buyers confidence in your product and business.
9. Consider using an affordable translation and localisation provider that will take care of the whole localisation process for you. Learn about their services first.
Pro-tip
It may seem that translating your site will do the job and attract thousands of new foreign customers. However, to appeal to international audiences, you need full localisation of your store. Otherwise, you may not appear trustworthy to foreign buyers and consequently suffer from bounce rates and unfinalised transactions.
Step 4: Promote your shop on foreign markets
To-do
1. Think about the foreign environment and cultural differences.
Ask relevant questions, e.g. can your currently implemented marketing strategies be transferred onto other marketplaces
2. Drive traffic to your online shop.
Use a variety of marketing tools, e.g. localised SEO, paid search,

Google Shopping, social media or price comparison sites.
3. Make sure you use the right keywords, including long-tail keywords.
Use Google Keyword Planner for keyword ideas.
4. Make sure your site speed is maximised, otherwise your conversion rates can be strongly affected.
Ensure your eCommerce site loads within 2 seconds. With the short attention span of today's buyer, your site load time can make or break your sales deal.
Pro-tip
Test multiple marketing channels, e.g. search engines, social networks, email marketing, or partner referrals. It is essential that products are promoted in a way that fits local markets.
Step 5: Watch the results
To-do
1. Analyse your overall sales conversion rates.
2. Identify the most profitable countries for your product portfolio.
3. Identify the products with the biggest demand in given countries.
4. Prepare reports with numbers that will give you a clear view of your current global situation.
5. Adjust your future actions to maximise your profits and minimise the costs.
Pro-tip
Your product may not work in every market, so the best thing to do is start selling, see which markets take off and then concentrate on those. Then you have a mandate to make any required process change or any necessary investment.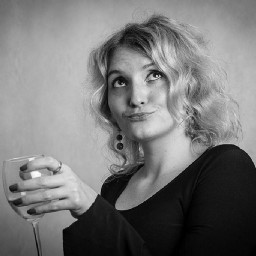 Karolina Kulach
Karolina Kulach is a content marketer and non-fiction writer, specialising in global ecommerce and online sales trends. Educated in Linguistics (MA) and Business Studies (BA Hons). A well-travelled individual with international education & work experience gained in London, Scotland, Poland and Germany. In her spare time buzzing with creative content ideas, including funky rhyming poems.